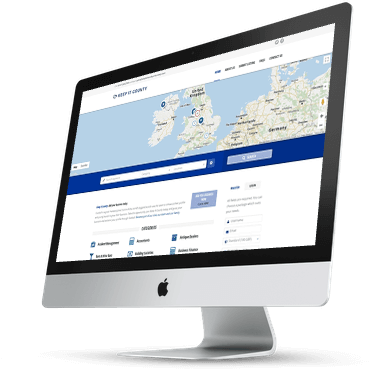 The Client
Keep It County was created to embrace the companies that want to become part of Stockport County. The Business Directory would bring together these companies, helping them to find ways of growing their business and enhance their profile through football.
The Challenge
Keep It County needed a site that was easy to use, easy to maintain, and had a clear association with Stockport County.
The Solution
Keep It County, in association with IH Media, sourced their own "off the shelf" theme for this project. Various aspects of the theme where used to give Keep It County revenue generation opportunities. Additional icon packs where purchased due to the variety of businesses to be listed.
The use of images relating to Stockport County throughout the site, and Stockport County club colours, gave Keep It County its direct association.
Just thought I'd drop you a note to say how pleased we are with our new website.
Having never worked with WordPress before I was a bit apprehensive about updating the site. But I have to say, with the support you've given me, I'm finding it really easy to add new listings and generally update the site. Thank you.