About this project
EMK Events NW Ltd is a first-class supplier of modern-day security solutions, including Door Supervision and Event Security at Corporate Events, Exhibitions, Festivals and Concerts. With national coverage, EMK Events Ltd are able to deliver the security solution your event needs wherever the location.
After having issues with their present hosting services provider, EMK Events NW Ltd contacted IH Media after we were recommended to them. As well as changing provider they wanted their website updating to be visually modern, informative, easy to navigate and to reflect the professionalism of the company. Equally as important was the time factor of this project, they needed a quick turn-around.
Given the need for this project to be completed to our usual high standard but within a short time frame, we agreed that using the content already available on their current website, along with licensed "stock" images, was the best solution. Our vision was to modernise the layout of the website whilst incorporating the colours within their company logo.
IH Media did a fantastic job of creating our new website, it looks great. A really quick turnaround and they made the whole process so easy and so affordable.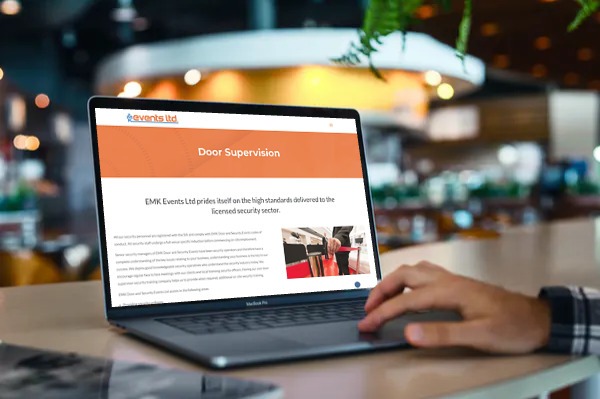 Let's talk about your new website
Drop us a line anytime, and we would be happy to discuss the details of your new website.